Thursday | 17 September | 2020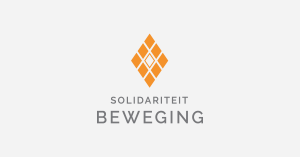 There is no longer any justification for continuing a state of disaster, and the shift to level 1 of the national lockdown is too little, too late. The Solidarity Movement will take legal action if the state decides to extend it again on 15 October.
Flip Buys, Chairman of the Solidarity Movement argues: "The continued lockdown already turned into a much larger disaster than the Covid-19 pandemic itself, threatening the livelihoods of millions of people. Coercion by the state should be abandoned immediately in favour of personal responsibility for people's health."
According to the Movement, a state of disaster only has the right to exist if the state can manage the effect of the disaster better than its citizens and businesses. "We are past this point and need to start moving away from state control to civic responsibility," said Buys.
Werner Human, Deputy Chief Executive Officer of Solidarity, explained the following: "There is absolutely data to support the line of thought that the only way to fight the threat of a virus, is to place a country as a whole subject to a quasi-autocracy."
Solidarity states that even with the peak of the Covid-19 pandemic, the state failed to manage the pandemic effectively. According to Solidarity, they were reckless in managing the economy and their cadres abused the state of disaster to loot.
"The state of disaster in terms of the Disaster Management Act, has recently been renewed for the sixth consecutive month despite the drastic decrease in the impact of the virus, as well as the drastic increase in the harmful impact of the lockdown. Level 1 still leaves a lot of uncertainty and places an unfair burden on too many people," said Human.
"It is urgent that the country returns to a healthy normal, so that the work to rebuild the country can be undertaken again. The state's latest plan to get the economy back on track will lead nowhere if confidence in the country's management is not restored quickly. Trust is the only real stimulus that will get the country out of its current dead-end. For that, certainty regarding policies, fiscal discipline, a clean state, competent country administration and legal certainty is essential. Without tackling actual corruption, mismanagement and policies that lead to the country's downgrading even before the pandemic, economic plans will only remain on paper," continued Buys.
"Job creation will only occur if deeper lying reformation is brought about, and if socialist plans and racial prescriptions are abandoned in favour of proven policies that promote economic growth," concluded Buys.