Friday | 12 March | 2021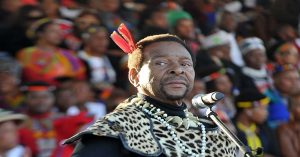 The Solidarity Movement today expressed its sincere condolences towards the Zulu royal family and the Zulu community after it was announced that His Majesty King Goodwill Zwelithini passed away this morning.
According to Flip Buys, chairperson of the Solidarity Movement, the Movement and AfriForum in particular maintained good relationships with the royal family in order to achieve mutual recognition and respect between different cultural communities in South Africa.
According to Buys, King Zwelithini played a significant role in the cultural expression and identity of the Zulu community, and continually also showed respect for other cultural communities in a diverse country.
"As a Movement we are saddened to hear of the death of King Zwelithini. The country and the Zulu people in particular are poorer because of his death," Buys said.