Monday | 16 September | 2019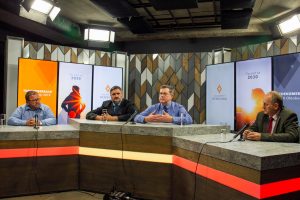 The greater Solidarity Movement, including Solidarity, AfriForum, Helping Hand and the FAK, today announced that it will soon host a second Future Summit on 10 October 2019 where plans for the future of 2030 will be revealed.
This Future Summit follows the first one held in 2015, where plans for 2020 was made and revealed. However, the goals set in 2015 have already been reached before the end of this five-year period and further plans for the future are now essential.
According to Francois Redelinghuys, communication manager of the Solidarity Movement, it is pleasant to announce that the plans of the several institutions introduced by the Movement in 2015, was reached before the end of the five-year period. According to Redelinghuys this shows that the Movement not only talks but takes action.
"However, the work cannot stop now. There is growing concern that the deterioration of the state is busy gaining momentum, and the active exclusion Afrikaners experience on all fronts can only be addressed through practical self-management," explained Redelinghuys.
"The Movement and all its institutions are therefore working hard on plans for the future where the Afrikaner and the Afrikaans language community can live free, safe and prosperous in South Africa," said Redelinghuys.
"However, these plans cannot be realised without communities that are actively involved. Therefore, we are hosting a massive summit where all members and supporters from the institutions of the Movement are invited to come together to think and share plans to build a future for us and the next generation," concluded Redelinghuys.