Tuesday | 21 April | 2020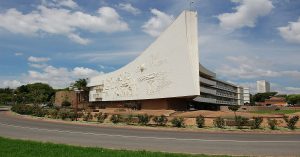 The Solidarity Movement today called on public universities to proceed without delay with their planned online programme and not to let obstacles that can be overcome derail the academic programme.
This call comes amid universities such as the NWU, UP and other training institutions that have yet again postponed the start of online classes out of concern that not all students will have equal access to technology.
According to Flip Buys, chairperson of the Solidarity Movement, it is not a solution to hold back all students because university administrations are concerned that some students will fall behind.
The solution is rather to start online classes as a matter of urgency and to then implement special measures to help those students who do not have access to the right technology. It does not help to prejudice the vast majority of students for fear that the minority will not have access to the classes. Although administrations argue that online classes will be exclusionary, the vast majority of students who do have access are now being excluded by the postponement of classes.
Thousands of lecturers and support staff have worked tirelessly over the past month to get the classes online while students have prepared themselves for classes that were supposed to start this week. Those people now had to find out that university administrations have decided unilaterally to postpone classes until May.
The prolonged lockdown has already resulted in enormous disruptions of university activities, and now university administrations are extending it even further. It is already much more difficult to study online instead of attending regular classes, and the postponement will inevitably lead to even greater challenges for students and lecturers.
Therefore, the solution is that classes should resume as soon as possible, and then extra classes and programmes could be set up after hours to assist students when the lockdown period is over.
"However, it is gratifying to see that some universities are already making plans to accommodate students by making certain websites available for free, setting up refund initiatives on data, and approaching the community for donations of computers and other devices," Buys said.
Meanwhile, at the private higher education institution Akademia classes are continuing as usual, and students who experience problems with access to technology and data receive assistance.