Thursday | 05 November | 2020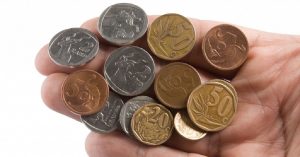 The Solidarity Movement today said that the ANC's harmful economic policy is the main threat for pensions. This remains the case whether or not the government has, for the time being, put its resolve to enforce prescribed assets on ice.
The Movement also stated that especially asset managers should still remain particularly alert and act in the best interests of their members.
This comes after Minister Tito Mboweni in his MTBPS speech was the first to state that the government would try to make it easier for pension funds to invest in government projects on a voluntary basis. Subsequently, the Head of Infrastructure and Investment in the Presidency Dr Kgosientso Ramokgopa also alluded to convincing pension funds to invest in government projects.
According to Flip Buys, chairperson of the Solidarity Movement, it is understandable that South Africans are concerned about the future of their pension funds. "It is common knowledge that the government is facing a fiscal crisis due to, among other things, continuing mismanagement and corruption."
"Pension funds are the proverbial pot of gold that could be invested in local projects to help stimulate the economy. The government has an extremely poor track record when it comes to the delivery of projects. To accept that this trend would change overnight and that such projects would now mean a significant return for pension fund members is mere wishful thinking," Buys emphasised.
According to Buys, the ANC's harmful economic policy is still a major millstone around the neck of the economy. "If the ruling party does not part with its harmful ideas, including expropriation without compensation, an excessively high government wage bill and persistent bailouts to obsolete state entities, the economy will keep on reeling," Buys said.